The Historic Alaska Building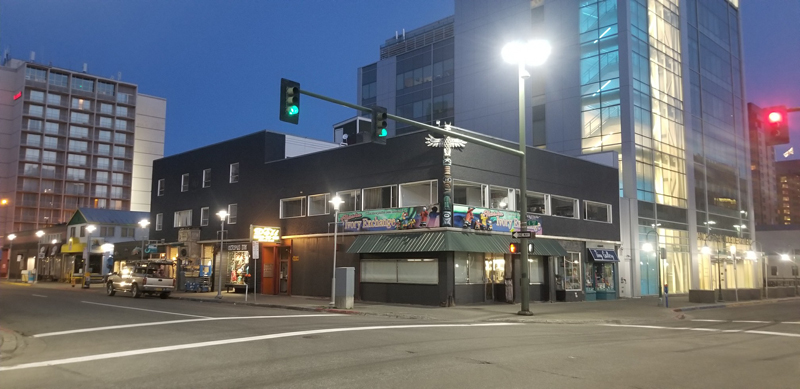 The Alaska Building, home of the AlaskaCam, was built in 1916 as one of Anchorage's first two concrete buildings. Located on the corner of 4th and G Street next to the former Empress Theatre, the Alaska Building originally functioned as a home to a music shop, a physician, a bank, and a law office. In 1924 the property was bought by J.B. (Jake) Gottstein who added two floors to the portion of the building that fronted on G Street during World War II. Part of the addition was used as his residence and the rest was used as warehouse space for J. B. Gottstein Co. Wholesale Groceries. Jake's grandson Jim purchased the Alaska Building in June 1995, from his father, B.J. (Barney) Gottstein, thus being the third generation Gottstein to own the building. The building has had a continual stream of occupants since its earliest days, and remains centrally located within the heart of downtown Anchorage, Alaska's largest city. Today, the Alaska Building is used by a variety of Anchorage businesses.
Last Modified 7/31/2022
Copyright 1995-2022 by Alaska Building, Inc.